My role:
 To . Development of the tool had reached the finishing phase and problems with the proposed UI were identified. I was called in to review the WET for flood warnings in production and propose quick fixes and further recommendations to make the UI more user-friendly.
Challenges:
The software used to create this tool is built on old technology and has significant limitations in how it can be modified and as the production was almost at the finish line, even the smallest changes had to be negotiated.
Outcomes:
Small updates before production finished and proposed new wireframes for phase two of updates to the tool.
Existing tool in production
Proposing a new structure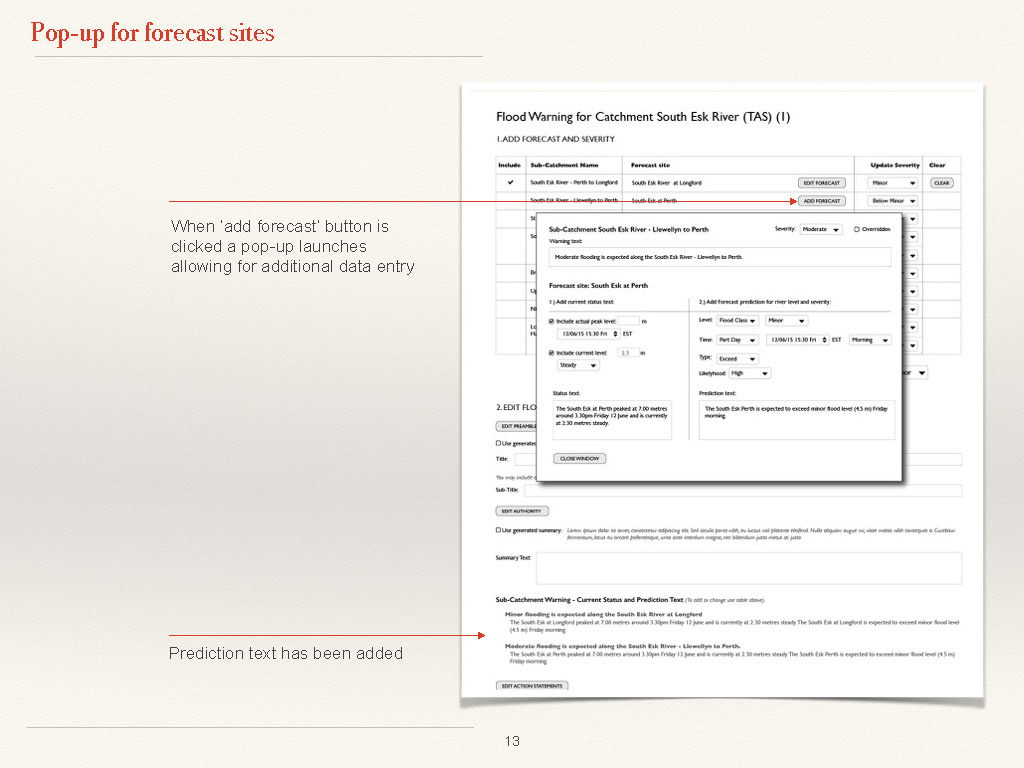 Alternative wireframe option